In 2011 there were 30 students at the Nhlengelo Primary School. Initial funds for the project were raised independently and the work began.
Nhlengelo means "coming together" in Shangaan, the indigenous language of the area, and the way the school has been developed has certainly helped it to live up to its name. The Foundation felt it was of vital importance to involve the community in the project from the start and it was included every step of the way, beginning with the building and construction of the school. Together they built-
FENCING | The first thing the Foundation did was build a perimeter fence, not only for security purposes and to keep wildlife out but to stop people building homes that encroached on the school site.
WATER | In remote villages in the hot climate of South Africa, having a water supply is a critical issue. While the Foundation funded the digging of a borehole, so the nearby village had running water for the first time, having a constant flow of water continues to be a struggle for this community.
TOILETS | The school now has working toilets.
CLASSROOMS | Extensive building work was carried out to create two teaching blocks containing eight fully equipped classrooms.
PLAY AREAS | The school has a playground with climbing equipment and swings, as well as a basketball court.
STAFF OFFICES | The old rundown school buildings have been restored and turned into staff offices.
Now, the Alumier Foundation* is giving children life-changing education in a safe environment. This is especially important now, due to the global threat of COVID-19, and is why the Foundation has provided a secure screening station to protect the health of all Nhlengelo Primary School students.
Today, the school is thriving. It was decided that, to give ongoing support and to help create a school that could benefit the whole community, the project would need a regular source of financial aid and that was the impetus for the formation of the Alumier Foundation.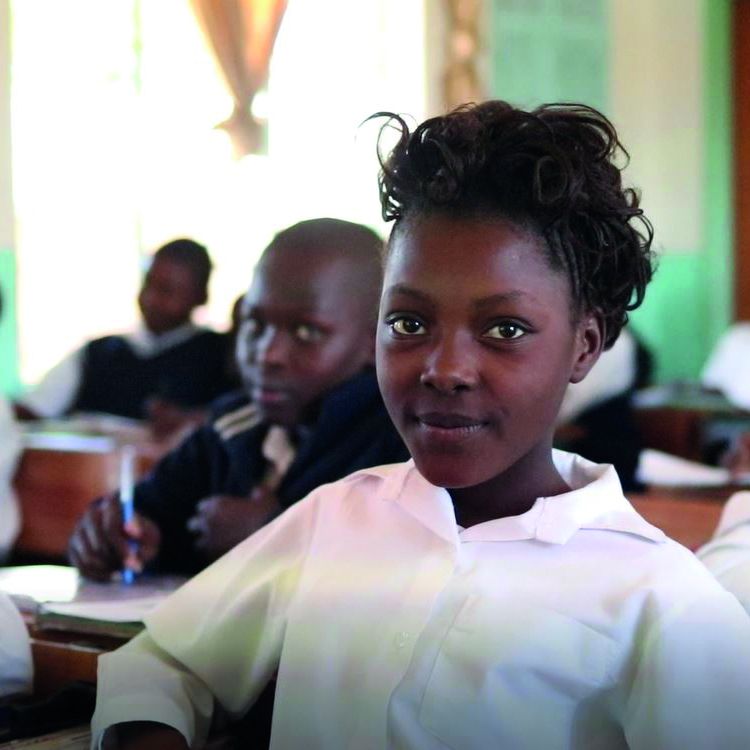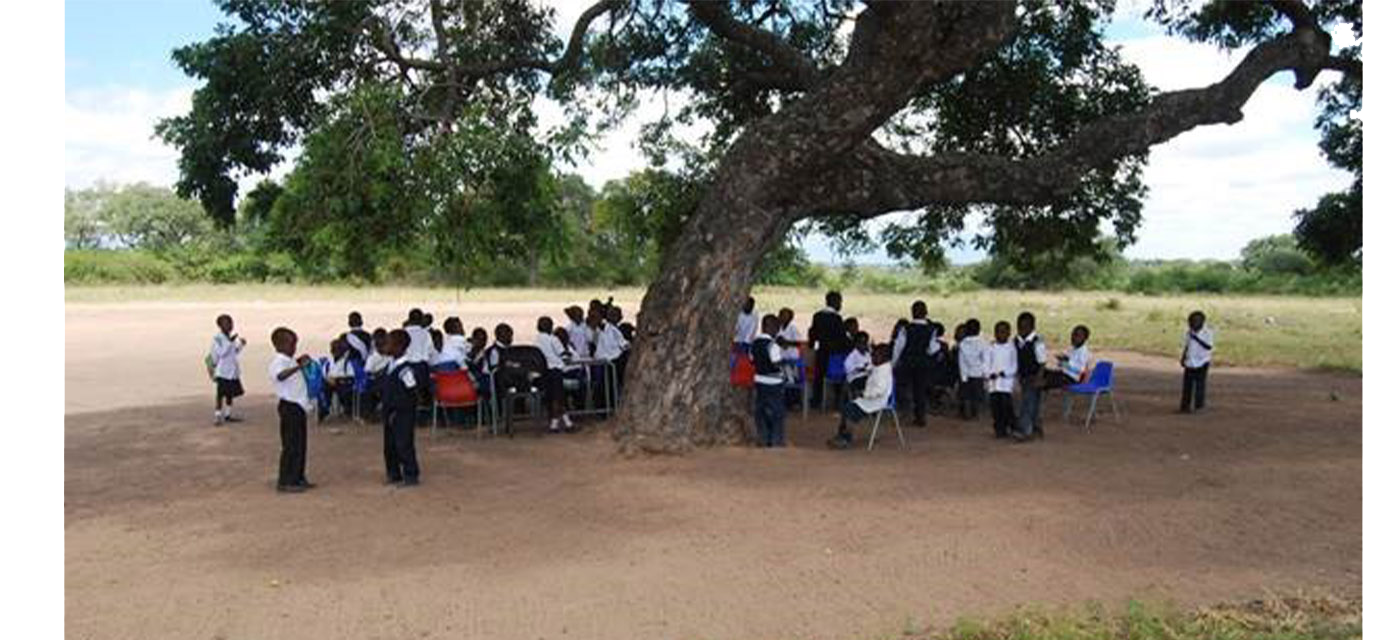 The Alumier Foundation chose this symbolic tree as part of its logo to represent the roots of the school and its promise of education.
---
June 2021 - Together, we achieved the incredible goal of raising enough funds to build 2 additional classrooms and a COVID-19 screening station. Within just 8 months of launching new limited-edition kits, $70,000 USD is on its way to the Nhlengelo Primary School! On behalf of everyone at AlumierMD and the Nhlengelo Primary School, THANK YOU!